ADDRESS BY THE PRESIDENT AND VICE-CHANCELLOR
PROFESSOR ALEXANDER WAI
LIGHTING UP THE FUTURE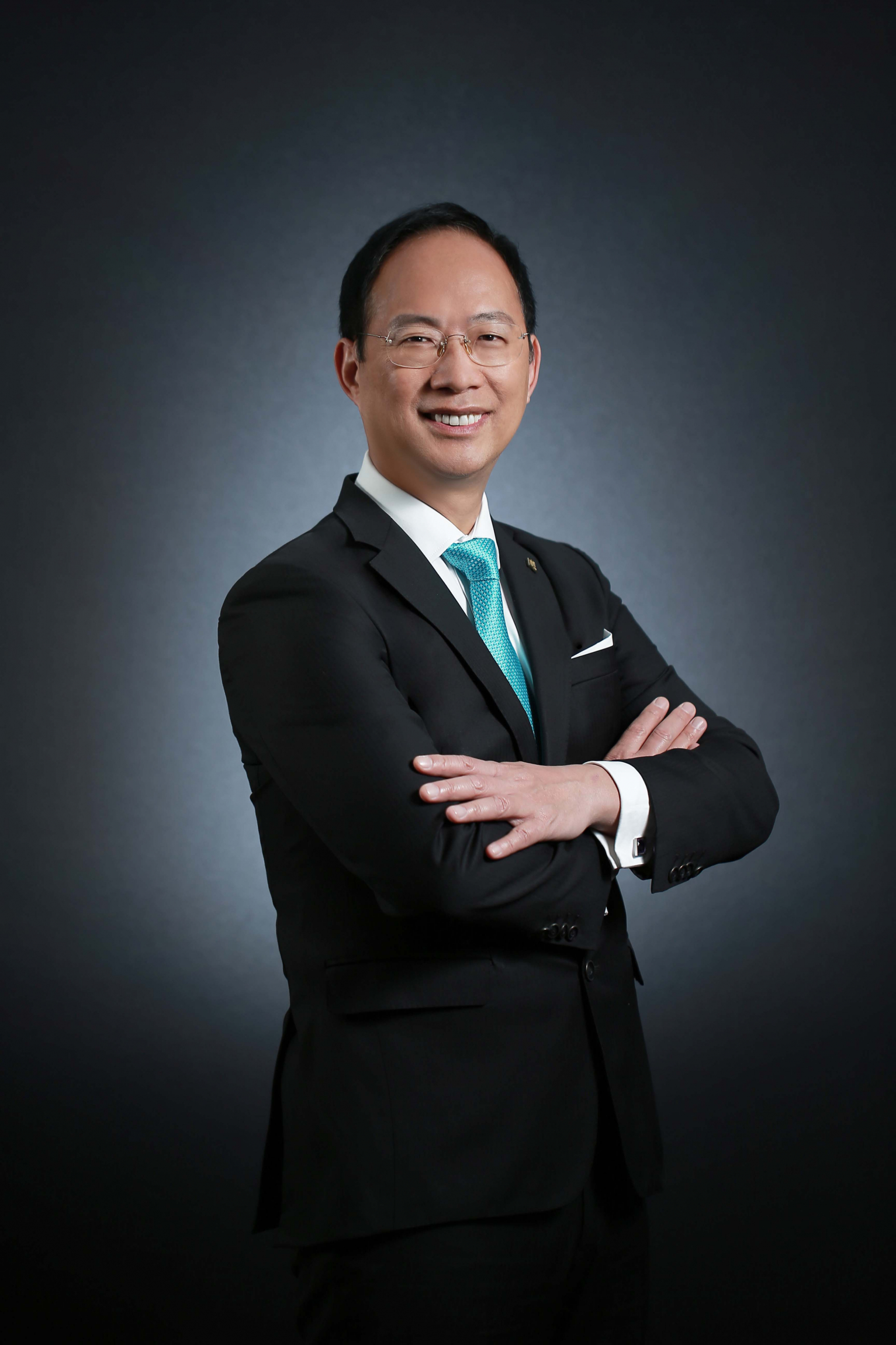 Chairman, distinguished guests, friends, alumni, colleagues and students.
Thank you for joining us on this special day. Today certainly means a lot to me, and it is with great honour and humility that I take up the presidency of Hong Kong Baptist University (HKBU).
I am grateful to the Council for placing its trust in me to steer this wonderful institution to a new level of excellence. And I am deeply indebted to all the wise leaders who came before me and laid a strong foundation for HKBU to achieve its vision of becoming one of the leading liberal arts universities in the world.
I would also like to thank all the students, alumni and colleagues who have helped to shape this institution into what it has become today through their unceasing pursuit of excellence.
For all the kind compliments mentioned before this address, which I humbly suggest are too generous, there was at least one true statement – that I am a physicist who specialises in photonics! In the early days of my academic career, I was fascinated by how the world depends on light. This helped to shape the way I see things – to see a ray of hope in every challenge. This "incurable optimism" will be the lighthouse that will help me guide this institution safely through the uncharted waters of the new world.
Braving the new global challenges
I take up this role at a time when the world is changing – perhaps at a faster pace than ever before. We are also living in an era in which the resolution of grand challenges is underpinned by the relationship between the arts, humanities, health and sciences. At this historic juncture, HKBU is playing a preeminent role in addressing these changes, merging the arts and the sciences to boost the advancement of humanity and promote the concept of wellness in a more profound way.
It was Aristotle who said that excellence "is not an act but a habit". At HKBU, our pursuit of excellence has become habitual across a wide range of disciplines: from business and the social sciences to science and technology, Chinese medicine, sports and other disciplines related to the health and wellness of mankind. We also have a rich heritage in the arts, culture and creative media, and among our graduates we can list celebrated film directors, accomplished musicians, esteemed artists, leading journalists and prolific writers.
From its relatively humble beginnings, HKBU has become a cradle of creativity that always aims to stand at the forefront. Based on this solid foundation, the University stands ready to play a pivotal role in tackling the biggest challenges of the age through our ingenuity in augmenting human creativity, and lighting up the future with social and technological innovations.
New technologies, in particular artificial intelligence and big data analytics, have permeated many industry sectors, from manufacturing to the creative industries and even people-focused services. From where we stand at the moment, the landscape for AI applications appears to be boundless.
Just look at the way technological changes have enabled our artists, musicians and other humanities scholars here at HKBU to channel their energies into higher levels of creativity. To advance the use of technology in the creative arts, we will soon be establishing partnerships with world-renowned institutions that can help to push the boundaries still further – into fascinating areas such as researching the cinema of the future.
Technology underpinned by humanities
At the same time, we are well aware that technological advancement can be a double-edged sword. As robots and AI applications become more widespread, we are seeing increasing, and justifiable, concerns about their impact on society, specifically in areas such as ethics, privacy and equality.
And as technology brings huge changes to people's lives, we are seeing a range of global issues become increasingly complex. This was highlighted by the devastating impact of the COVID-19 pandemic. While the nature of this problem – and the solutions – are medical, the ethical, social and cultural implications of the pandemic are profound and will be long-lasting.
While medical and health professionals around the world work tirelessly to understand the virus and identify appropriate treatments, our humanities scholars and social scientists are reflecting on this public health issue from cultural, ethical, social and political perspectives, providing novel insights into addressing a global challenge.
As scientists rush to develop vaccines, our Chinese medicine experts are offering solutions that can strengthen people's immunity. They are also working together with our experts in sports and health to improve the rehabilitation of COVID patients. Even our artists, musicians and writers have drawn inspiration and creativity from this uniquely challenging environment, exploring new forms to entertain and inspire as galleries and concert halls remained closed to the public.
Globalisation and growing inequality, together with tectonic shifts in issues such as geopolitics, sustainability, environmental changes and pollution, pose further significant challenges to the future of mankind. While technological advancements broaden our horizons and offer unparalleled experiences, it is our core humanity that builds harmony, equality and justice in society and brings out the beauty in life.
While technology gives us the tools to build, the humanities shape what we build and why we build it. This symbiotic relationship between technology and the humanities will be crucial to keep society moving forward on a positive path.
Forging ahead with our research excellence
As centres for knowledge creation and development, it is imperative that universities make that knowledge and expertise available to our broader society. As stated in its Institutional Strategic Plan, HKBU is raising the bar for research excellence with a focus in the areas of the arts, creative media and culture, as well as wellness-related disciplines including Chinese medicine and pharmacy and sports.
These were all reaffirmed as areas of strength by the University Grants Committee in its Research Assessment Exercise. Our distinguished scholars at HKBU will continue to leverage these strengths to extend the frontiers of knowledge with the support of our cutting-edge research in artificial intelligence and big data analytics.
As the third mission of universities, knowledge transfer will take a different shape at HKBU, riding on our proud heritage and unique positioning in this new age. Through their efforts to shape knowledge, our scholars' research will have impact in forms that extend beyond scientific inventions. These will include activities that celebrate the beauty of life, and endeavours that enhance wellness. They will take the form of artistic performances and exhibitions, creative arts and media productions, healthcare programmes, and community outreach initiatives to help society's underprivileged, to name just a few.
With a mission to drive innovation, I will ensure a dynamic and inspiring research environment in which our scholars can continue to push boundaries and excel, facilitating the transfer of this innovation and research for the benefit of Hong Kong, the nation and the world.
As a key component of the higher education sector in the Greater Bay Area, we also need to extend our vision and engage deeper and further with our nation. HKBU was among the first to engage meaningfully with Mainland universities, establishing the United International College in 2005. We have also established research institutes in Shenzhen and Changshu to further boost our research capabilities and knowledge transfer.
In this regard, we are delighted that the National 14th Five-Year Plan details the development of science and technology in the country, in particular the plans to support Hong Kong establishing itself as an international innovation and technology hub, as well as a hub for artistic and cultural exchanges between China and the world. With the arts and culture, as well as artificial intelligence and big data analytics, being our niche areas, we very much look forward to contributing to these momentous developments.
It is HKBU's mission to contribute insights into the key issues and threats pertinent to modern society, enriching and informing discourse by offering scientific, social, cultural, historical and philosophical perspectives. This is something we have been doing with considerable impact for the past 65 years.
At this historic moment, where the arts and sciences must move forward hand in hand to address new and significant global challenges, HKBU is well poised to build on its unique strengths. I pledge to be the guardian of the University's proud heritage and I will work tirelessly to nurture it as a place where great minds come together for the public good and the benefit of mankind.
Education in the new era
Entering the post-pandemic era, where new norms apply, one of the great questions we face is how can we better prepare our students for an uncertain future? And building on our rich heritage in culture, humanities and the arts, what role should the University play in addressing these new global challenges?
One thing I can say for sure, as a physicist specialising in photonics, is that I see a shining light in everything! I view the synergies created between our humanities scholars and scientists as a kaleidoscope – a panoply of shifting shapes and colours out of which form and meaning will gradually emerge and help our students to blossom.
Traditionally, students entering universities complete their studies within a certain period of time and come away with a bachelor's degree. In view of our ever-changing and increasingly complex world, a more pluralistic and flexible system with customised learning pathways might better meet the diverse learning needs of students and better prepare them for the future.
Those students looking to enter a specific profession or industry, or who wish to pursue in-depth knowledge in specific disciplines, can continue to follow a traditionally structured pathway in their studies.
For students who are looking for greater flexibility, universities could offer transdisciplinary curricula. This would enable the advancement of learning beyond professional silos and put a heavier emphasis on collaboration across disciplines. The end result could be graduates who are well-versed not only in the arts and culture, but also have a solid grounding in technology and business.
For those who are more mission or goal-oriented, but who still wish to push the boundaries to address the problems of tomorrow, we can help them design their own personalised learning pathways and take a much different approach – one where they embark on an exploratory intellectual journey under the guidance of their professors and industry specialists.
Upon graduation, they will become competent future leaders who are capable of dealing with change and have the capacity to take up positions in newly emerging industries. These bold young people will have the confidence to confront the complex problems they come across in their day-to-day lives, as well as being tolerant of ambiguity and having the ability to handle uncertainty and risk. They will graduate with a mission, not just a degree!
Nurturing future leaders
As I mentioned earlier, we are seeing technological advancements that are bringing changes beyond our imagination, together with global problems that are becoming ever more complex and serious. To cope in such a challenging and unpredictable environment, students need to be more adaptable, resourceful and creative.
While digital literacy is certainly crucial in this new era, critical thinking and analytical skills, problem-solving abilities and self-management skills as well as entrepreneurship are just as important in the post-pandemic age.
As one of the best liberal arts universities, HKBU stands out from other tertiary institutions in the way we nurture students to become the best versions of themselves through a full and enriched liberal arts and science education. We embrace the future and consistently drive positive change across our many areas of excellence.
HKBU has long been, and will long remain, committed to delivering a well-rounded education that develops students into confident and caring leaders who possess integrity, perseverance, empathy and a sense of responsibility for themselves and others.
With its fundamental strengths in the arts and humanities, HKBU can offer an education and research environment that focuses on the human dimensions of technological advancement, at the same time using technology to push the envelope of human imagination in the arts and culture in our quest to build a more compassionate society.
Embarking on a new journey
As some of you know, I have been an educator in the tertiary education sector for more than three decades. I view it as a real privilege to be embarking on another new journey at this historic moment at HKBU. I hope you will join me in exploring the many hidden treasures of this university and highlighting its excellence to the world.
I'd like to close by sharing a Tai Chi motto that I find both powerful and relevant. In Chinese it is 捨己從人, which means that you should put aside your ego and desires, and use the force of your opponent to your own advantage.
Similarly, on this endless journey of intellectual discovery and knowledge-seeking, we should be humble, not arrogant; be patient, not hasty; be bold and adventurous; and never be afraid to make mistakes. After all, it is better to try and fail, than not try at all.
This is what I have been practising throughout my journey and I do hope you will join me as I take the next step. Through our combined effort, and with a can-do spirit, we can make HKBU grander in both size and strength and help it to contribute more to the world during this extraordinary time.
Thank you.